Description
When you are at your next event and need to give out swag in a fair manner you can use the Prize Give Away app. Simply enter in the number of people that are attending the event and let the app do the rest of the work.
No need to worry about duplicate giveaways – unless you want to allow that because there is a setting for that option!
Features
Setting can allow multiple wins from the same person
Change the background image
Screenshots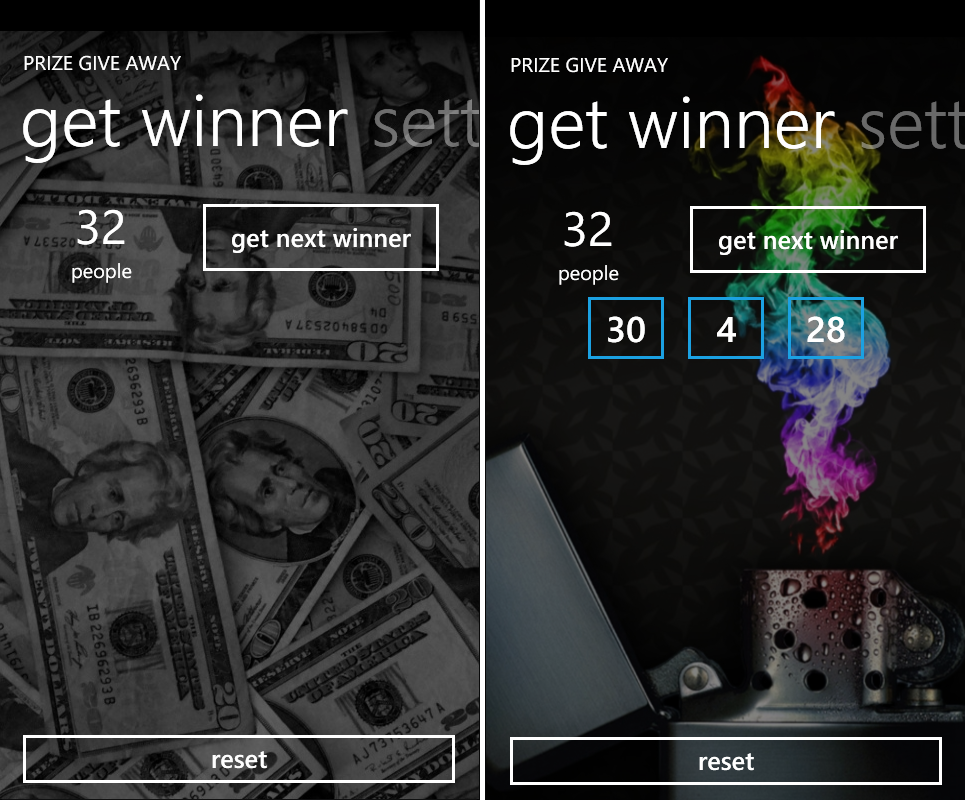 Very simple interface to get a random number generated.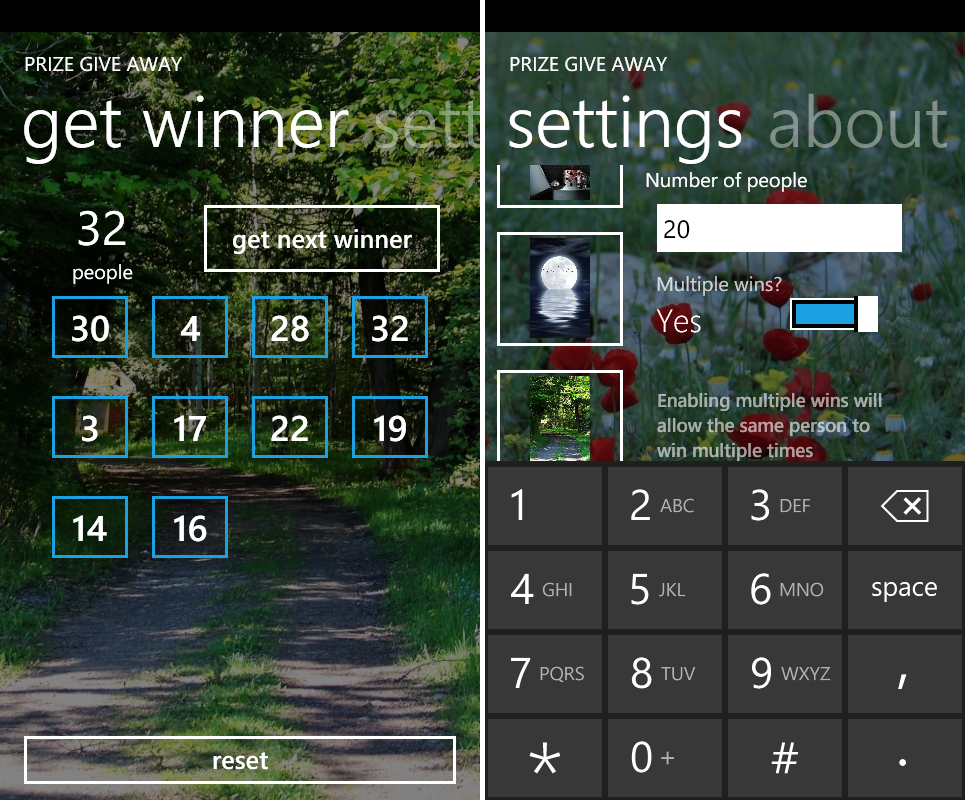 Easily set the maximum number of people the random number should pick.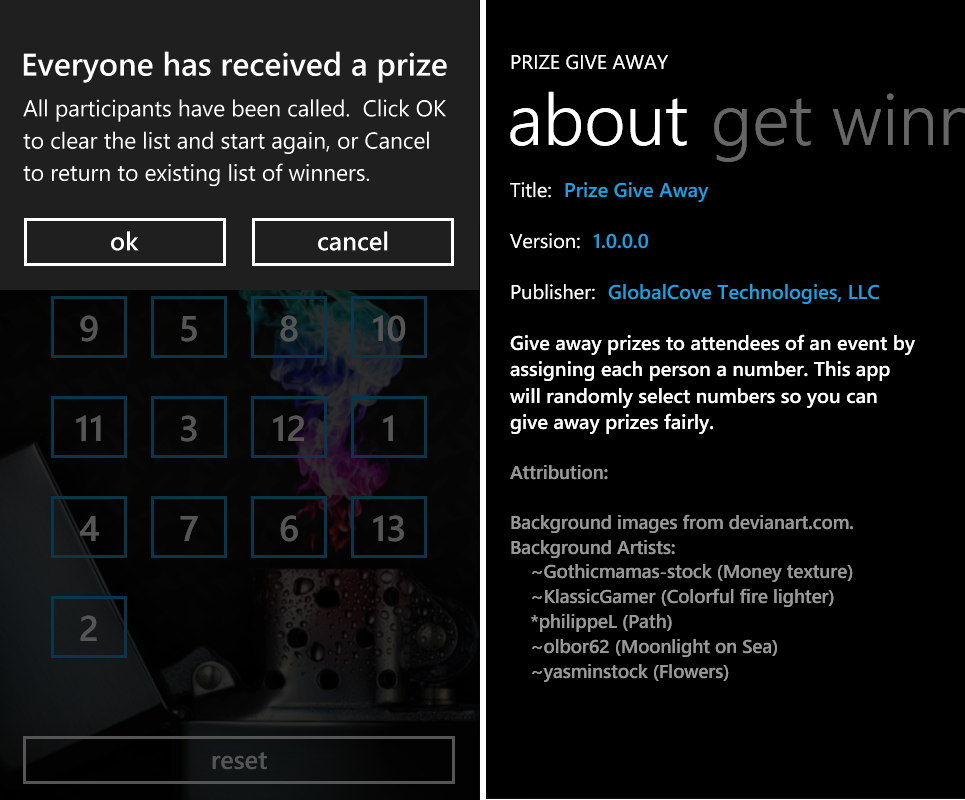 Set the app to only allow a person to win once or set it so that the same person can win multiple times.
Get The App